| | |
| --- | --- |
| | |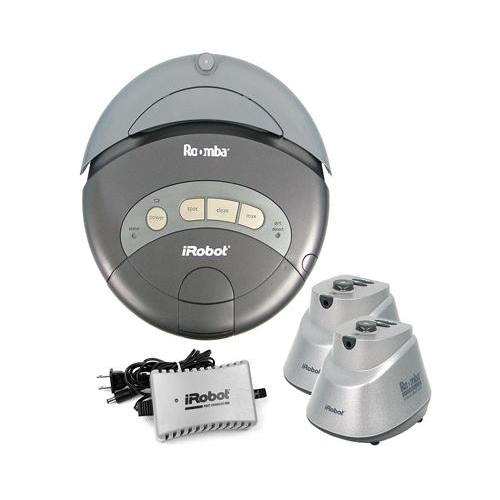 Call me out of the loop, but I hadn't heard of this robot vacuum until very recently. When the iRobot Roomba was introduced to me, I responded in two ways.
The first was my recollection of being forced awake as a child on every Saturday morning by the shrill, jarring, unstoppable wail of my mother's vacuum cleaner. Always in those days I longed for a quieter messiah of a vacuum to arrive and deliver me to better times. It never happened.
The second part of my response to the iRobot Roomba was, "Yes Yes Yes Yes Yes! A Robot Servant!" I, like most other human beings, have an internal longing for idleness that at times just refuses to be ignored. The Roomba makes this lifestyle a little more acceptable, since it can clean on any schedule you choose. And when your little robot servant-buddy is feeling drained, it makes its way back to the charger for a rest.
Right now at Dillyeo, the iRobot Roomba Scheduler is on sale for $135.00 after shipping. Compare this to ebay.com's $174 and Buy.com's $141. If you're interested in knowing more about it, it'll be on sale until tomorrow at Dillyeo.
Via Dillyeo.com
daily deal, dillyeo, Robots, Roomba