| | |
| --- | --- |
| | |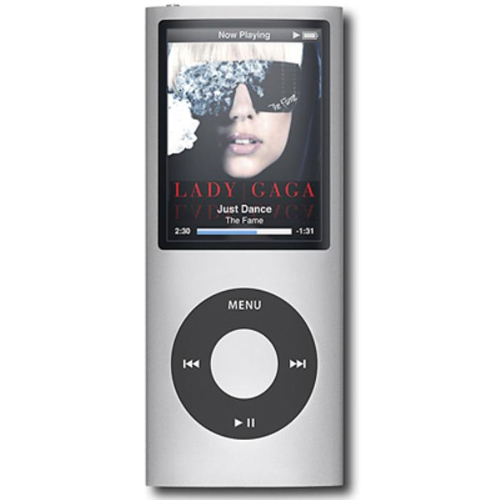 Who doesn't love iPod? Okay, before we get into an all-out brawl, let's say that question was rhetorical. But whether you love or hate Apple's ubiquitous MP3 player, you can't deny that it's everywhere these days. With the new 4th Gen iPod Nano, things get even more exciting. The new design allows for a larger viewing screen for movies, photos, and Coverflow, without the wideness of the previous generation. Apple also switches up their usual pricing standards with this generation, offering a 8GB model in all colors for $150, and a 16GB model at their usual price of $200.
The new Genius feature claims to find songs in your library that go together, and groups them for you, taking all the work out of creating playlists. Of course, the shuffle feature may undo all of that work. When shaken, the iPod switches to shuffle mode… so let's hope you don't move too much when you jog, or your exercise playlist may suddenly switch to slow jams. Luckily, this feature is one that can be disabled if you're not interested in using it.
So, wondering where you can get this iPod for (slightly) less than Apple is charging? Today Dillyeo is carrying the 8GB model of the iPod Nano in silver, for $139.99—ten bucks less than Apple charges. This isn't as huge as Dillyeo's normal discounts, but considering that Apple is well-known for their control over the price of their products, it's the best we could manage. So, if you're interested in getting one of the better deals out there on iPods, swing on over to Dillyeo today. Free shipping, too!
via Dillyeo
Apple, daily deal, dillyeo, iPod