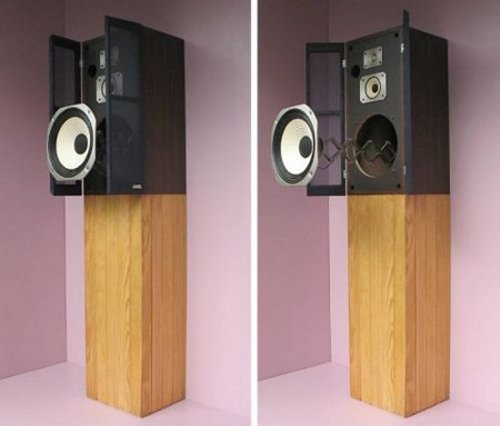 Imagine waking up to this thing blaring out tunes. Designed by French artist Stephane Vigny, the loudspeaker clock pretty much does what you'd expect it to do. It just does it without a cuckoo bird.
When the appropriate time comes, the doors flip open, the bottom woofer extends out and music is played loudly as you are shocked awake and take a hammer to the thing. It will wake up even the deepest of sleepers. I've never had the pleasure of waking up to this monstrosity and already I want this concept dead.

It seems a bit cartoony after all, so it shouldn't mind a hammer or an anvil falling on it a few million times.
Alarm, concept, Cuckoo clock, speaker, woofer