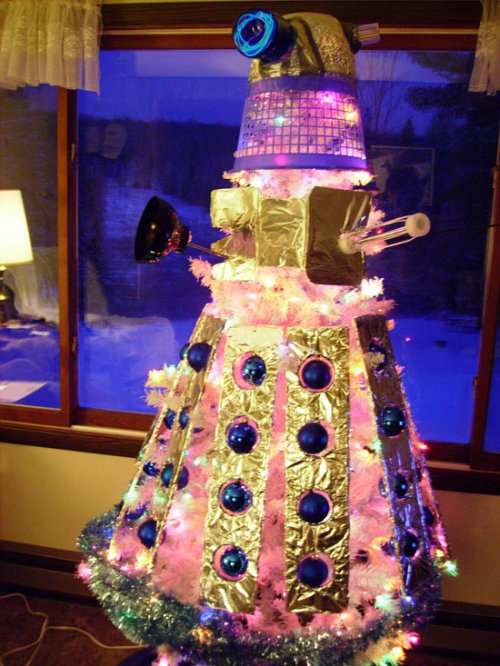 This Dalek Christmas tree is scary. Scary because it's a Dalek and scary because it's so silly and bizarre that my brain has no idea how to process it. It was created by Minnesotan Lindsey Testolin and features a lot of flashing lights, no sense of style or attitude, some bulb ornaments on the base, and I hope they have a spare laundry basket or he's gonna lose his neck.
If Doctor Who was a DIY production, this would be an actual screen cap of the Christmas special. Regardless of it's ragtag DIY look, it warms our cold geek hearts. Video below.


Unbelievable Dalek Christmas Tree from Lindsey J. Testolin on Vimeo.
christmas, crazy, dalek, exterminate, Holiday, robot, tree