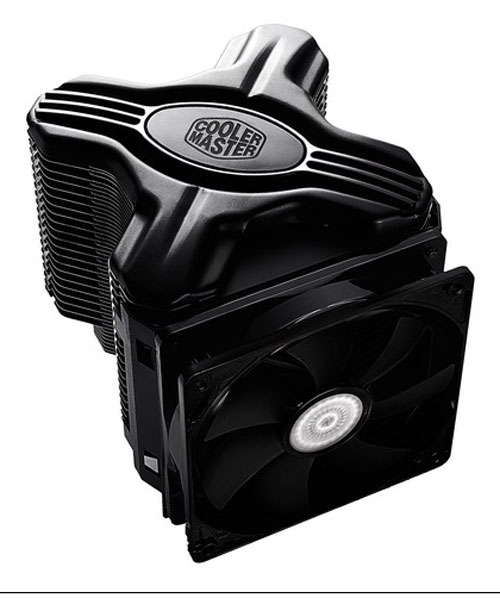 Cooler Master may be most well known for its cool computer cases, but it also makes a line of other gear including cooling products and more. As CPUs have increased their performance, the cooling demands have increased. This means cooling products are larger and often much noisier.
Last month I talked a bit about the limited edition Cooler Master Cosmos Black case bundle. Cooler Master has announced that a special, exclusive HyperZ600 CPU cooler will be part of the bundle with the Cosmos Black. The cooler is all black and adds new cooling features in addition to the black color scheme.
The cooler uses a 120mm fan that can spin at 800 to 2200 rpm depending on the cooling needs of the processor. A special spacer slips into the gap between the fan and the top of the cooling fins to funnel air to the CPU and reduce noise. Cooler Master doesn't specify CPU compatibility, but from the looks of the cooler, it's universal. The HyperZ600 will only ship with the Cosmos Black bundle.
Cooler Master, cooling, Cosmos Black