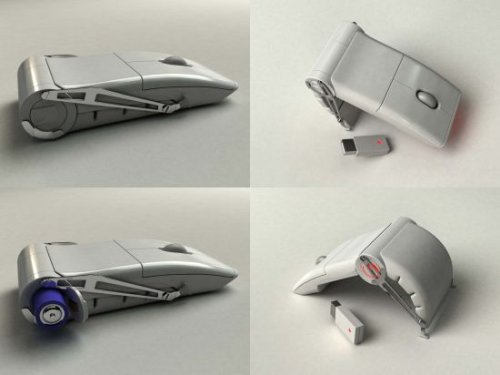 We've seen the Arc Mouse and until now it's been one of a kind. Check out this design by Shaun haugh. This computer mouse is based on the Arc's design, but manages to be different at the same time, in the final shape as well as finish.
This clamshell mouse has a steep arc which would make gripping it either harder or easier, I'm not sure which. The mouse is made of a silica gel like soft material and has metal supports for positioning, works on AA batteries with two steel buttons that lock and unlock the support rods.

While I can't see it competing with the Arc, it's nice to know that someone is trying to up the design.
Arc, clamshell, concept, design, mouse