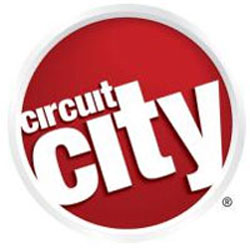 We all know that the economy in the U.S. and abroad is bad right now. People are losing their homes, major automakers are facing the very real prospect of going out of business, and the technology industry is seeing some of the hardest times in many years.
One of the hardest hit companies in the electronics industry is Circuit City. The consumer electronics reseller announced in early November that it was closing down a significant number of its locations, specifically 155 stores would lock their doors on December 31.
Circuit City has issued a statement to clarify a report that said it would close additional locations. The report came from Credit Suisse and incorrectly stated that the electronics retailer had announced more store closing. The misunderstanding seems to have come from a petition Circuit City filed to allow it to reject the leases on the 154 stores it is closing after an auction for the leases was cancelled.
circuit city, Closings