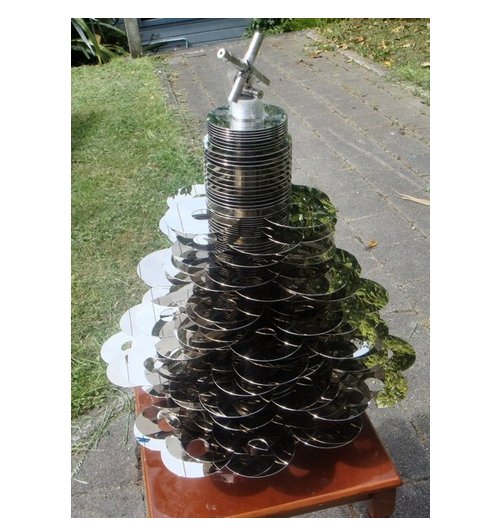 Oh yes. We like shiny. This is one shiny tree. It's the kind of project that you take on when you find yourself with 70 defunct SCSI hard drives and a whole lotta free time on your hands. If that sounds like you this Christmas season, you can make one too, just like the builder of this tower of joy. It was built by a man with a horse name(trigger).
He took the drives from RAID arrays that were destined for the scrap heap. Instead of performing the DoD wipe that would have otherwise been needed, he built this geek tree from the shiny discs within. The tree is made entirely from the drive pieces, with one exception. A single nut.

So obviously it was an affordable project and with lights, all of that data within will twinkle and twinkle, until three wise men arrive with a lawsuit because he really should have wiped them.
70, Christmas Tree, geek, Hard Drives, recycled, scsi, shiny