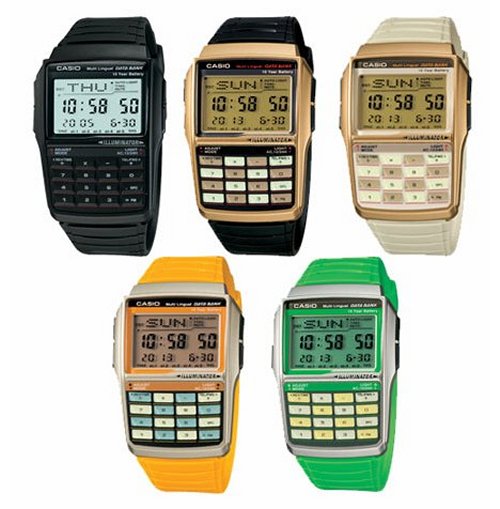 Casio's watch calculators were all the rage back in the day. That was a few decades ago. Casio is hoping that those days might come again and so their Databank series now comes in a whole new variety of colors including black, green, orange and white.
Of course, these timepieces are not just watches, they also feature an 8-digit calculator, an automatic calendar and 25-page data storage. They'll cost you $59 a piece, but if you like the classic pure-black version it will cost you another $10.

Number crunching geeks may now rejoice as their wrist calculating days are numbered. In a good way.
calculator, Casio, colors, Databank, watch