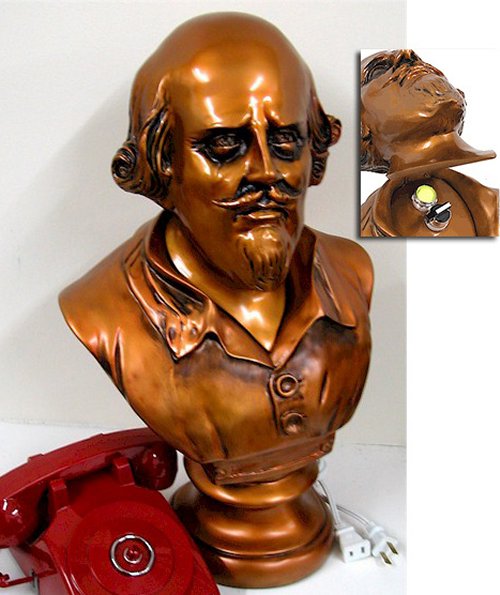 Sure, this looks like an innocent bust that shows off your love of the writer/poet/ladies man, but throw back his head and it reveals a secret switch. Do you remember this yet? It's from the old Batman TV series from the '60s. Bruce Wayne hid his secret switch inside and used it whenever it was time to get into the batcave. It sat next to the red Bat-Phone.
Shakespeare's switch can control almost anything electronic: lights, window shades, music, even swiveling bookshelf batcave entrances. It isn't cheap though. You'll need to spend Bruce Wayne bucks to get it. The limited-edition statue is selling for $315.

Yeah, I can hear the Penguin laughing at the purchase.
Bat-switch, batcave, batman, bust, hidden, prop, replica, Shakespeare