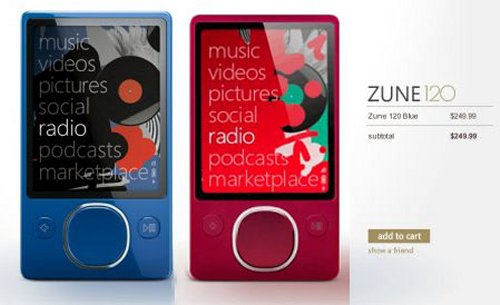 Price cuts aren't the only thing Microsoft is using to reel in shoppers, they are also introducing some new colors in order to snag your holiday dollars. The big M has just made blue and red versions of the little PMP available on its Zune Originals site.
Prices start at $249, and the they suggest placing orders by the 19th so you can get it by Christmas Eve. It may not be the Gears Of War 2 edition, but hey, it's in red and blue. Beats boring black.

If you want to stuff someone's stocking with one, check out Microsoft's site for all of your options.
120, Blue, Microsoft, pmp, red, Zune