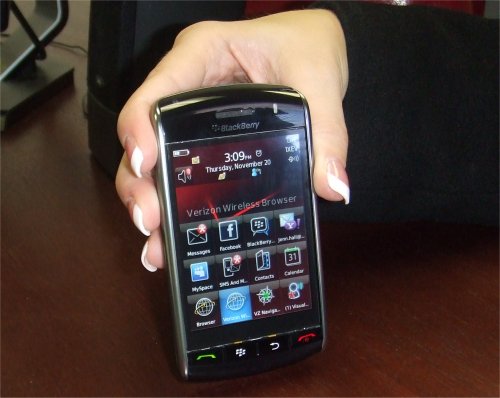 The geeky world of smartphone fans was giddy with anticipation when BlackBerry announced its first touchscreen device called the BlackBerry Storm. So excited were the hoards of BlackBerry fanatics that Verizon stores quickly sold out in many areas on launch day.
If you were one of the folks who wanted a Storm, despite the rather bad reviews of the device, and were unable to get one before stocks ran out Verizon has announced that some of its stores in the Southern California area will have stock today.
Some Verizon stores in Washington, Oregon, and parts of Idaho will have stock as well. Verizon doesn't say exactly how many of the devices it shipped. It will only say that supplies of the Storm are significant, but will still be limited.
Blackberry Storm, Verizon