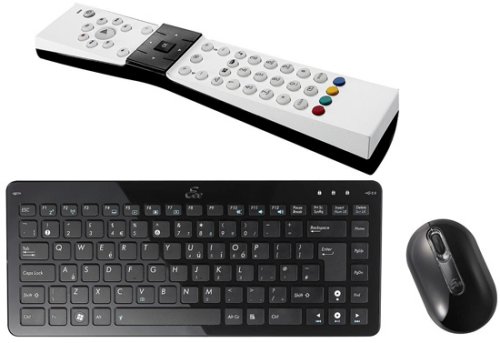 Your Eee Box experience is missing one key ingredient isn't it? A branded keyboard/mouse/remote. According to Eee PC News, ASUS is getting ready to ship an Eee-branded wireless keyboard / mouse combo in black and white.
That should be good news for Eee users. The multi-function remote should handle all of your media center duties easily. There's no word yet on a price or release date, so we unfortunately, you'll have to wait to find out.

Given the lack of details, you should probably treat it as rumor until we hear otherwise.
ASUS, Eee Box, keyboard, mouse, remote