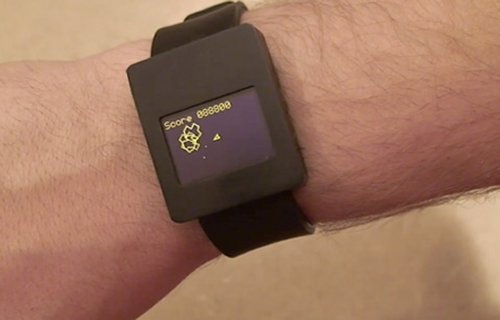 John Maushammer enjoyed some minor fame in geek circles with his Pong wristwatch, but he craved more. So he delivered unto mankind a new great thing. The DIY Asteroids Watch outdoes it's predecessor.
It even features a tilt sensor so the wearer can control the action by just tilting their wrist and going pew pew pew. Frankly, we could go on about it all day, but the bottom line is that the man is a DIY game watch god. Check out a video below.

Keep 'em coming John..

Asteroids, DIY, game, hack, mod, Pong, watch, wrist