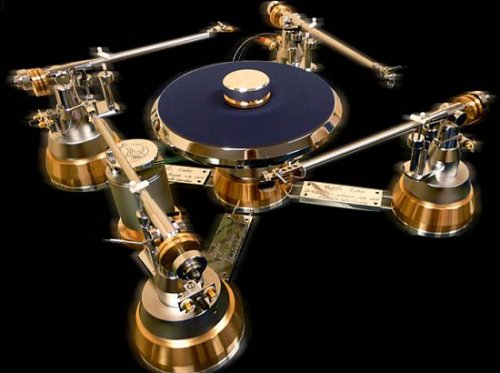 The "Gabriel" turntable from Angelis Labor resembles a starship construction yard more than a fancy record player. Four separate arms will ride the grooves of your vinyl treasures on a platter that is suspended on a magnetically levitated spindle. Mmmm. Shiny and nice. Four arms are better then one, I guess.
If you actually had a robot willing to play your old records, this is pretty much what it would look like. The price is just as mind-blowing of course "between $27k-$64k". I know that some of you will disagree, but is the sound that you are going to get from vinyl ever worth that much money?

Somehow I think not, despite the fact that this is the most awesome turntable I've ever seen.
Amazing, Angelis, Gabriel, Labor, luxury, turntable