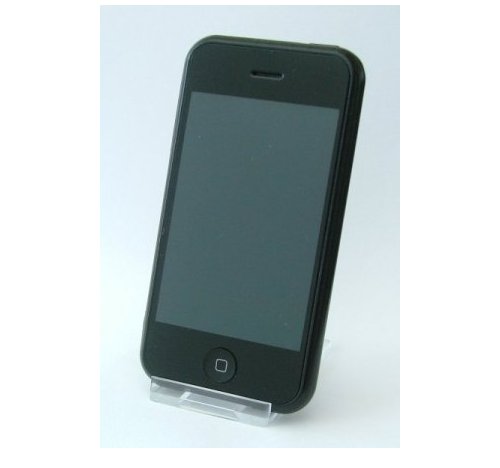 Diamond jewellers De Vere's of London have unveiled the all black Apple iPhone 3G. The 'Midnight' iPhone 3G features a deep black bezel surrounding the front screen to match the rear case. The Midnight iPhone is exclusive to De Vere's for £799 (USD$1199) or as a bezel fitted to an existing iPhone for £299 (USD$449).
The black Midnight iPhone was originally created by De Vere's to show off the effect of diamonds set into its luxury De Vere Diamond iPhones. Then they realized how good the all black iPhone looked without the diamonds.

The all black Midnight iPhone is available from De Vere's in a 16GB unlocked version for £799 (USD$1199) You can get the all black bezel for £299 (USD$449).
3G, Apple, bezel, black, design, iPhone, luxury, Midnight