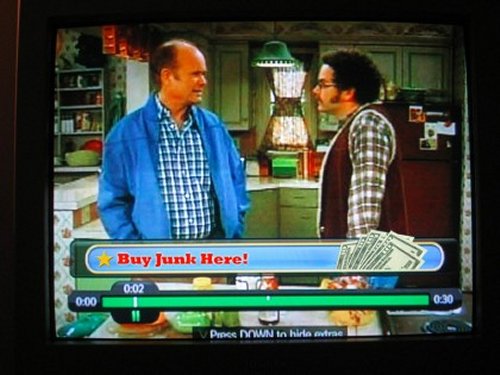 This is going to honk off many of you. According to a press release issued earlier today, TiVo will now be offering ad space on its pause menu. I hear you. It sucks. But it's your fault.
The spam messages ads are designed to outsmart those who fast-forward through the ads (everyone). Advertisers will be able to target viewers of a specific show, or they can cast a wider net and advertise within genres or keywords of program descriptions. At the moment, only Series2 owners are subjected to the new ads as part of the 9.3.2 update.

But we can assume that Series 3 and TiVoHD units will receive a similar treatment in the near future. Obviously they want to increase revenue, but they need to be careful or they are going to lose even more subscribers.
Ads, menu, paused, revenue, Tivo