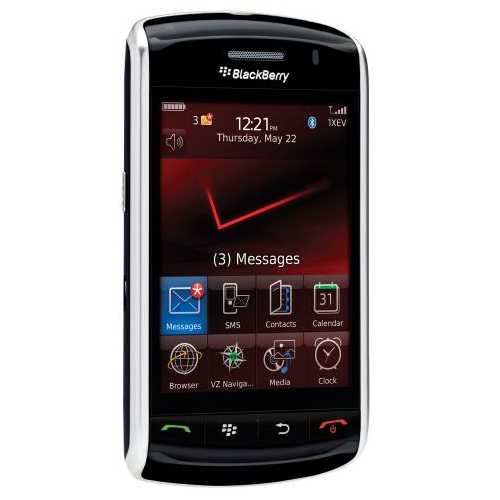 Verizon has now officially announced that RIM's BlackBerry Storm 9530 will be available from Verizon wireless starting November 21. This smartphone is sure to be a hit as it's BlackBerry's first touchscreen (SurePress), and iPhone-competing device. It's also the first device from Verizon set for Global 3G use.
The BlackBerry Storm is going for $199.99 with a two year contract and after a $50 mail-in rebate and will come bundled with an external 8GB microSD card to make sure you can save all that media you'll be downloading from the high speed connection.
The press release from Verizon was short and sweet, but probably said all that they really needed to. So, if you've been holding out for that touchscreen BlackBerry you've been hearing about you only have a week longer to wait. Verizon says the Storm will be available both in the physical retail locations and online starting next Friday.
Blackberry Storm, smartphones, Storm, Verizon