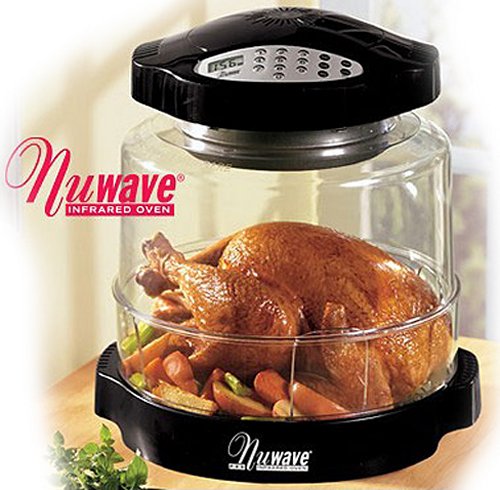 One thing that sucks about Thanksgiving dinner is that the Turkey takes so long to cook. We're talking hours here and people are hungry. This Thanksgiving gadget that will help. The NuWave Oven Pro. The manufacturer claims it can roast up a 10-pound turkey in just two hours. That takes much of the wait out of Thanksgiving dinner.
How does it do it? NuWave uses three kinds of heat: Conduction, convection and infrared. That's the secret to a perfect golden brown bird. They also offer an "extender" that can hold a 16-pound turkey. You know, if you want to feed a small army. This gadget with it's three heat settings is just crazy enough to work.

I'd say the only problem is the usual one that plagues these kitchen gadgets. It takes up a ton of counter space. It's $119.97. We are intrigued, but not sold. Anyone using this beast this Thanksgiving? Let us know if it works.
2 hours, dinner, NuWave, oven, pro, thanksgiving, Turkey