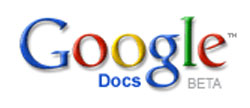 When it comes time to work I turn to Microsoft Office as do the majority of business people and users looking to do some word processing, check email or build spreadsheets. Microsoft Office is expensive for sure and several free products have turned up that offer Office-like capabilities.
Among the free offerings that are Office alternatives are Google Documents and OpenOffice. While both of these offerings are free, they still only have a tiny fraction of the users Microsoft has for Office. A new study from Clickstream Technologies polled Internet users to find out what productivity suite most people use.
According to the study, Microsoft Office is used by over 50% of adult Internet users in America. OpenOffice is the most popular of the free productivity suites and has a paltry by comparison user base of only 5% of users. Google docs was even worse with only 1% of internet users taking advantage of the Google offering. The study also showed that Office isn't declining in popularity.
Google Docs, Microsoft Office, Open Office