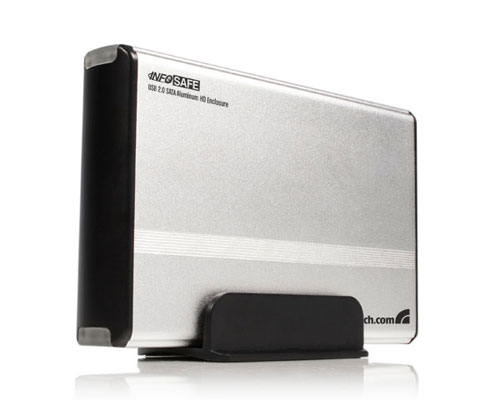 External storage can get expensive, but for keeping data safe, an external storage system is important. You can buy your own external hard drive ready to use form places like Seagate, or you can roll your own and save some cash.
StarTech has announced a new storage enclosure for those looking to build their own external hard drive. The enclosure accepts 3.5-inch SATA I or SATA II drives and connects to the PC via USB. The enclosure is physically small to make it easier to fit on a desk.
Features of the enclosure include an on/off switch so it can be powered down to save energy when not needed without having to unplug it. LED indicators on the enclosure show when the drive is in use. Pricing for the enclosure is $44.99, but right now you can get the device for under $30 on sale. Compatibility includes Windows, Mac, and Linux operating systems.
External Hard Drive, StarTech