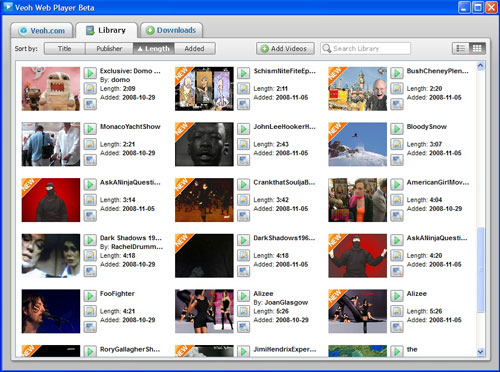 SanDisk is having a rough year with some of the lowest stock prices in the company's history. That hasn't stopped the company from introducing new products and selling existing products like its Cruzer line of USB flash drives.
SanDisk and Veoh Networks announced today that the Veoh Web Player would initially only be available on SanDisk Cruzer flash drives. The player allows users to browse video, TV, and Web series on the go. Veoh says its web player puts the power of peer-to-peer in a user's hand.
With the software, users can manage their own personal video collection and schedule downloads of other content to the SanDisk drive to watch later. Password protection keeps other users from accessing private video files in the event of a lost or stolen drive. The player launches from the flash drive so no software is loaded on the host machine and no trail is left for the next user of a machine.
SanDisk, Veoh