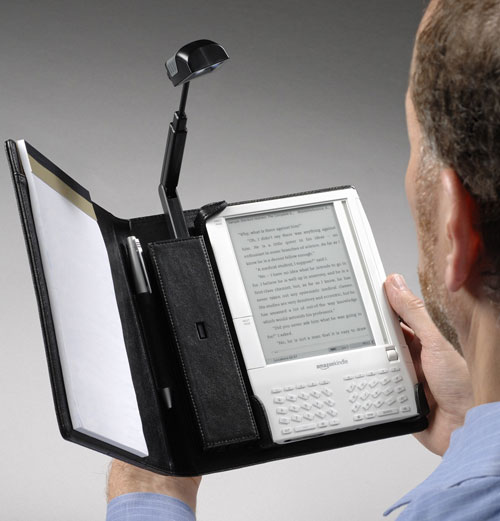 Christmas will be here before you know it and one of the things on my wish list is the Amazon Kindle reader. I really like the idea of not having to trek to the bookstore when I want a new book. One of the best features of the Kindle is the E-Ink display.
At the same time, the display has no backlight so reading in the dark is impossible without light. One of the best new accessories for the holiday season to go along with the Kindle is the Periscope Lighted Folio.
The Folio retails for $49.95 and has a twin LED light that retracts into the folio when not needed. The all-in-one design also has a built-in 5″ x 8″ notepad and a pen pocket. Power for the reading light comes from three AA batteries or an optional AC adapter. The folio is covered in black leatherette.
Amazon kindle, light