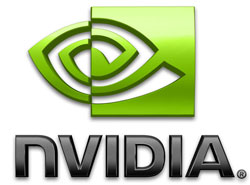 NVIDIA has been having a rough couple of quarters recently posting a loss thanks to defective GPUs in notebooks and then seeing profits decline significantly. That hasn't stopped the graphics firm from bringing new products to market like the 9400M GPU and today it has announced a new professional graphics card.
The Quadro FX 5800 is the industry's first graphics card to use 4GB of graphics memory. The card features CUDA massively parallel processing architectures and is aimed at the oil/gas exploration, medical imaging, and styling/design markets.
Features of the FX 5800 include up to 240 CUDA programmable parallel cores and a memory bandwidth of up to 102GB per second. Fill rates for the card are over 52 billion texels per second and geometry performance is 300 million triangles per second. The card is also capable of interactive 4D modeling with time lapse. The card will retail for $3499 and is available now.
Graphics Card, NVIDIA, Quadro