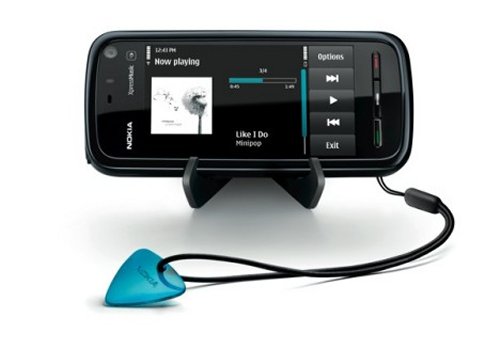 One gift at the top of many wish lists each holiday season is a new mobile phone. There are all sorts of interesting mobile phones this holiday season ranging from smartphones to music phones and all sorts of devices in between.
Nokia announced today that its 5800 XpressMusic phone is now shipping globally. We first talked about the 5800 XpressMusic in October. The handset has a touchscreen that is 3.2-inches wide. Other features include 8GB of storage, support for all main music formats and a 3.5mm headphone jack.
The phone also has built-in surround sound stereo speakers. The large screen can playback full motion 30fps video. The built-in camera is 3.2-megapixels and can record video in addition to still shots. The camera uses Carl Zeiss lens and can upload images to sharing sites.
Music Phone, Nokia, XpressMusic