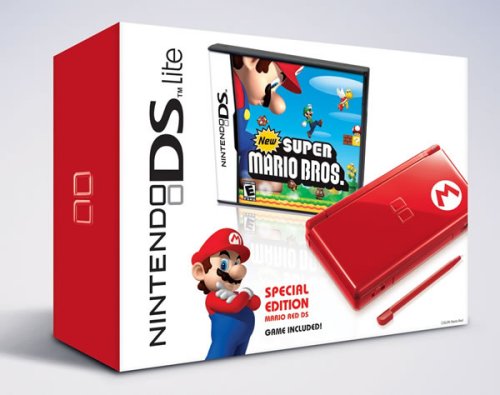 If you haven't got yourself a DS Lite by now, I don't know if these two new bundles are going to lure you in. And if you already own a DS lite, chances are you are eagerly awaiting the arrival of the DSi here in the states.
But if Nintendo has the urge to bundle, at least a few of you will have the urge to buy. The bundles come in an Ice Blue Brain Age set with custom carrying case and a Mario Red New Super Mario Bros set with "M" logo. They're pretty nice looking and are being released this Friday for $150.

Will it tempt you or are you going to wait for the DSi?
brain age, bundles, ds lite, Mario, New, Nintendo