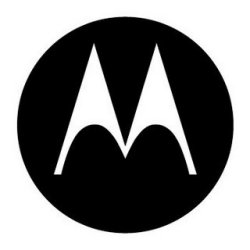 Last night I noticed that Joel at BoingBoing Gadgets discovered an overly in love "fan" of the Motorola Krave who had been trolling their comments for the last few weeks. The dude's comments seemed oddly familiar. So I checked our own comments here at the 'Brick. Guess what? He struck here too. A few times.
This brazen bandit doesn't even wear a mask, freely admitting that he works for Motorola while simultaneously and textually stroking the Krave. Sometimes he mixes it up, but mostly it's the same old tune, which goes something like this. "This phone is cool, but I think the Motorola Krave is the next big thing hands down. I like the Krave's touch screen display and 2 megapixel video camera. Check it out online at motorola.com/krave. I've been a fan of this thing ever since I started working with Motorola."
OMG, what clever Full disclosure! Turns out, he's a frequent commenter at Gizmodo, CrunchGear and Lifehacker, when he's not lovingly licking Moto products. Over at Giz he tries to convince people that the Krave matches perfectly with a sports car and an alien mountain shelter.
Look, we don't mind anyone from gadget companies commenting as long as it's straightforward and relevant to the topic. But this is pretty egregious.
I hereby declare a new drinking game. Everytime a new comment shows up on a tech site that basically says I work for Motorola and love the Krave, take a drink.
kraver, Motorola, wtf