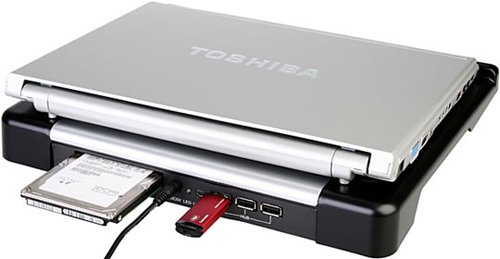 Brando has a new cool gadget available. This time, they're offering up a unique laptop cooler with USB Hub and HDD Slot built in. It measures 300mm x 252mm x 32mm and weighs 504grams. The device is equipped with three USB hubs, a 2.5-inch SATA HDD slot, and two fans to keep your laptop nice and cool.
You can plug in any 2.5 inch SATA hard drive to extend your storage when needed and it supports up to 250GB SATA HDD. Brando's latest USB Notebook Cooling Pad retails for $33 and is a convenient gift to put under the tree this year.

I might buy one of these myself. For myself. Then wrap it myself and open it.
Cooler, fan, hdd, laptop, ports, slot, USB hub