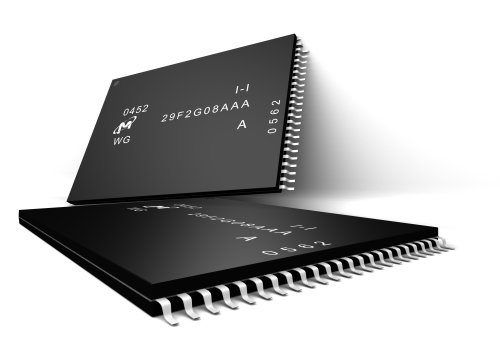 Intel and Micron's joint venture in NAND flash technology, IM Flash Technologies, has announced mass production of 34nm, 32 gigabit multi-level cell NAND Flash device. This move puts the company in the lead of Flash technology ahead of the likes of Samsung and Toshiba with the only monolithic 32 Gb NAND chip that fits into a standard 48-lead thin small-outline package (TSOP).
The companies stated in the announcement that the development of the technology process is going along well and is actually ahead of schedule with the ability to provide companies to create greater capacities of NAND Flash memory for devices like cameras, phones, media players and computers at a lower production cost than what is currently available.
Although Intel and Micron have announced the beginning of mass production for the NAND Flash process, it is still just the beginning. The companies hope to have their Lehi facility to more than 50% of capacity in producing the 34nm technology by the end of this year, and expect to have sample products using it by early 2009.
34nm NAND Flash, flash, Intel, Micron, SSD