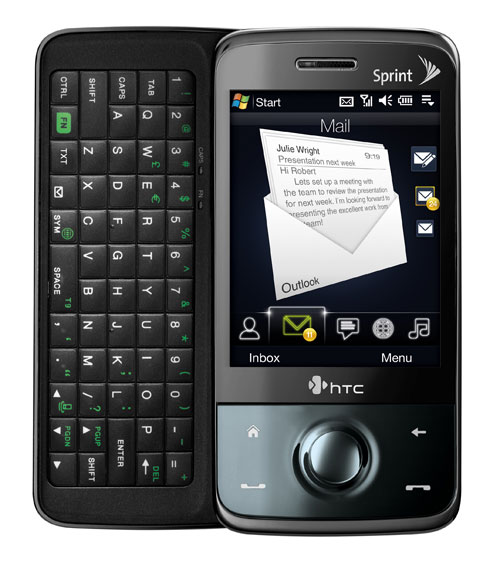 Smartphones are the top growing mobile phone category. The Apple iPhone may be at the top of the sales charts, but it has many competitors looking to take that top spot away. One of the smartphones that hoped to steal some of the iPhone thunder was the HTC Touch Pro.
When the Touch Pro first launched it was a Sprint exclusive handset. Verizon Wireless has announced that it is now offering the HTC Touch Pro to its subscribers as well. The features of the handset are the same as the Sprint version with Windows Mobile 6.1 Pro as the operating system. Users get access to Word, Excel, and Outlook on the device.
The screen is a 2.8-inch touch enabled unit and the phone features a slide out QWERTY keyboard. The camera built into the device is a 3.2MP unit with a LED flash for better low light performance. The camera can also work as a scanner allowing business users to snap a picture of a card and scan the data into a contact application. The device is available now for $349.99 after a $70 mail-in rebate and new 2-year agreement.
HTC, smartphone, Touch Pro, Verizon