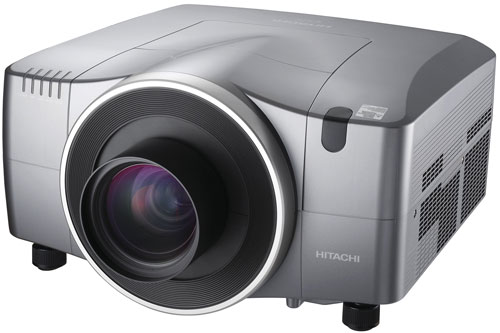 Hitachi isn't a name you hear as often in the consumer electronics realm as Sony or Samsung. Despite that, Hitachi makes some fantastic home theater and AV products. I own one of their plasma TVs and it is by far the best set I have tested. Hitachi is branching into the professional market with its latest AV projector.
The projector is called the CP-X10000 and offers a whopping 7,500 lumens of brightness and a contrast ratio of 2500:1. The projector offers ultra-wide range lens shift and a 10-bit full digital video processor along with a 10,000-hour filter.
A bayonet-style lens attachment allows a choice of lenses with a variety of throw distances for different size audiences. A RS-232 network bridge is included and a mechanical shutter for blank mode. Also offered is a closed captioning mode.
Hitachi, projector