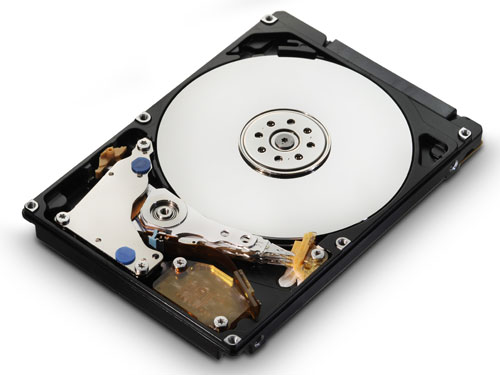 Storage capacities are growing for both desktop and portable computers. Notebooks still can't match the storage capacity available in many desktop computers, but the gap is closing. Hitachi announced its latest notebook HDD today that offers lots of storage and green features built-in.
The hard drive is called the Travelstar 5K500.B and has 500GB of storage space wile consuming only 1.4W during read/write operations. The drives are also halogen free making them more environmentally friendly.
In addition to lots of storage and green features, the drives offer optional Bulk Data Encryption that encrypts everything written to the drive and only decrypts it when displayed on the screen. This type of encryption makes keeping critical data safe seamless and easy to do. The drive spins at 5400 RPM and Hitachi will offer an enhanced availability version of the drive as well. The normal drive will ship in December with the enhanced availability version coming by the end of Q1 2009.
hard drive, Hitachi