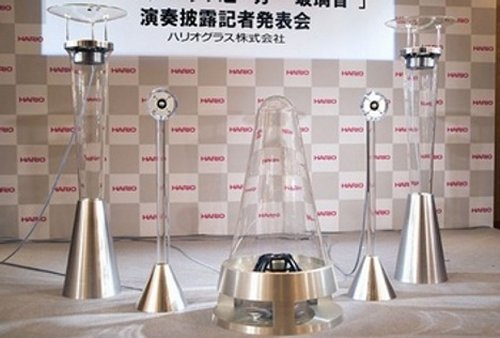 If you are looking to drop a ton of dough on speakers, it should probably be on speakers that you won't drop and shatter in a million pieces. These Harion speakers are made of Heat-resistant glass and are pretty sweet looking despite their fragile nature. They'll cost you $168,000.
You get a center speaker, a sub woofer, a couple of tweeters and mid-range speakers. It took three years, eight months and 23 subcontractors to dekiver a finished product. Which probably explains the cost. No word on what they sound like, but we have an idea. We're guessing they sound like any other glass that's ever hit the floor, followed by you weeping and wondering why, dear God, why did you have to pay so much for something so fragile?

Then comes the clean up as you sob.
$168, 000, fragile, glass, Harion, Speakers