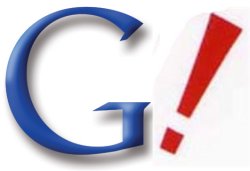 In an attempt to keep in the good graces of the Justice Department, Google and Yahoo are looking into revising the deal for an advertising partnership between the two companies. An anonymous person close to the negotiations has said the revisions are drastically scaled back from the original talks.
The new deal would have an agreement term of just 2 years; much less than the original plan for 10 year. It also would limit the amount that Yahoo could earn from ads placed by Google to just 25 percent, which may help ensure Yahoo stays in the advertising game. Google advertisers would also have the option to opt-out of placing ads on Yahoo at their own discretion.
The revisions where submitted to the Justice Department last weekend but representatives from both Google and Yahoo have denied to make any comments aside from acknowledging that discussions were still in place. It's still difficult to say if this new agreement will settle the stomachs of antitrust investigators who have been against the partnership. Some have argued that this type of deal may reduce competition and drive up advertising prices for Google customers, however prices on Google are set through an auction-type system and Google really does not control the advertising prices.
Yahoo and Google first announced the plans for a partnership in June of this year but the start of the agreement has been delayed a number of times since. A decision to end the deal or make a last-minute agreement is expected this week.
advertising, agreements, Google, News, Yahoo