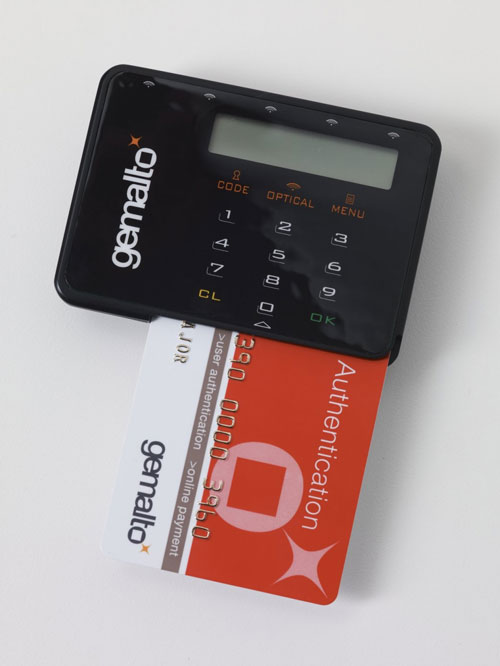 Every time I buy something online, I worry about the safety of my credit card information. Many feel the same way and one of the things needed to make consumers more comfortable is additional security for credit card transactions.
Gemalto has announced what it calls the world's first optical reader for online banking that is sized to store inside the wallet of users. The small credit-card size optical reader means that customers can have the reader on them at all times.
According to Gemalto, the optical reader is used in conjunction with a bankcard and a built-in optical sensor that captures information typically typed in saving time for the user. The keypad built-in to the device can be used for sighing online transactions as well. Gemalto says that the device is compatible with the latest security standards line MasterCard CAP, Visa DPA, and German Sm@rt TAN.
Gemalto, Optical Reader