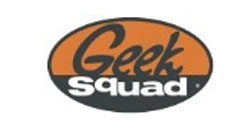 Many of us have heard some bad things about Best Buy's Geek Squad in store repair and installation service. Most of the bad things we have heard are well deserved. Still for the uninitiated Best Buy shopper, Geek Squad offers an easy way to get stuff fixed or installed.
Geek Squad has announced that for the holiday season it will be offering a new service that will set up game consoles including the PS3, Wii, and Xbox in the store or in a home. Part of the set up includes installing parental restrictions and controls. In home setup will also connect the console to the Internet.
I'm not honestly sure if you go into Best Buy and purchase a new Wii if the set up service is included free or if there is a fee. There is no mention in the press release about cost for set up of systems bought in the store, but it does say systems bought elsewhere can be set up for $29.99. That makes it seem like items purchased at Best Buy can be set up for free the same day you buy.