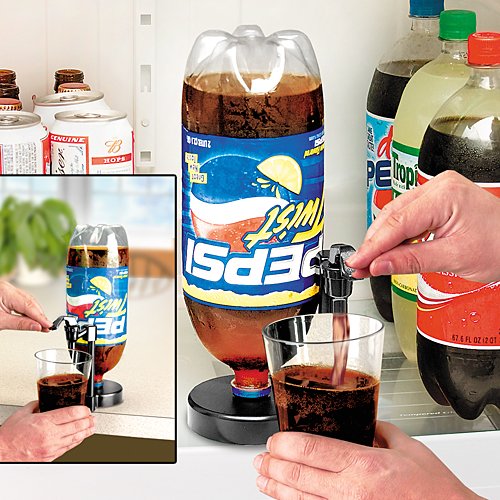 If you like your soda full of fizz, and love bar style beer taps, you might want to check out the Fizz Saver. It's not rocket science, just screw the Fizz Saver onto your 2-liter bottle of soda, put the base on a flat surface, and you're good to go.
Instant soda dispenser. It's for those who like their soda like Hugh Hefner likes his woman: bubbly and buoyant instead of flat. There's no explanation as to how it keeps your drinks carbonated. Probably helps that you won't be unscrewing the cap several times and losing carbonation.

Keep the fizzle for sizzle my nizzle.
carbonation, dispenser, Fizz Saver, soda