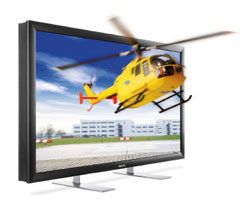 We only have to look at a newspaper or watch the news to know that the economy in America is hurting. With the build up to the holiday season here that means that many wish lists this holiday season will remain wishes with consumers not being able to spend like they have in previous years.
A new study from Research and Markets claims that a full 24.1% of respondents do not plan to purchase consumer electronics items this holiday season. With consumer electronics one of the perennial top choices on wish lists that is an impressive number of shoppers not buying. Two years ago 19.4% of consumers didn't plan to buy consumer electronic items.
The study reports that among the percentage of consumers planning to buy consumer electronic items this year the top wish list items are still packed with electronic goodies. The top items on respondent's wish lists include HDTVs, computers, digital cameras, Blu-ray players, and navigation devices. I bet a fair number of people have video game consoles high on their wish lists as well, even though those aren't mentioned in the study brief.