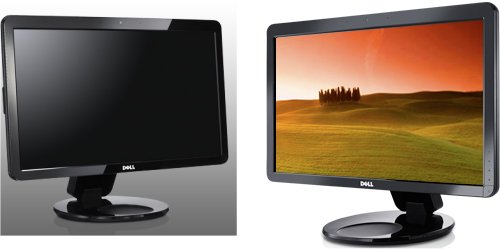 If you're in the market for a new monitor we've come across one you just might want to take a look at. Don't let all the expensive-looking features scare you away just yet; Dell is listing this one at a mere $379.
The Dell SP2309W is a 23-inch Full-HD widescreen display with a 2048×1152 resolution and up to 80,000:1 contrast ratio. This resolution allows you to bring up two full-sized web pages side by side like you might do with dual monitors, but enough room on just this one (provided your vision is good).
This widescreen monitor also has a built-in 2 megapixel webcam and two built-in microphones for excellent and easy communications, and the monitor is even Halogen-Reduced in Dells attempt to help with environment. You'll find VGA, DVI and HDMI ports underneath to hook up your high-def players along with of course the audio-in and audio-out lines.
Dell, HD monitors, monitors, SP2309W