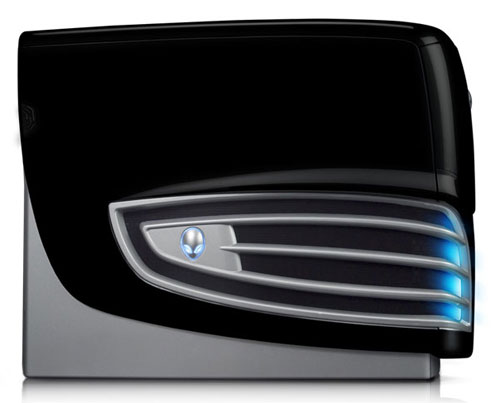 The PC gaming world is all aflutter over the new Intel platform introduced this week that includes the Intel Core i7 CPU and X58 chipset. Many manufacturers are rolling out gaming and non-gaming machines using the platform.
Dell has announced a XPS gaming rig and a pair of Alienware machines that use the new Intel technology. The two Alienware machines are the Area-51 X-58 and the Area-51 ALX X-58. The Dell machine is the XPS 730x. The two Alienware machines can be optioned with RAID configurations and up to 12GB of RAM.
The XPS 730x offers up to 6GB of RAM and all of the systems use the new Intel QuickPath technology that is part of the platform. Alienware machines include the Alienware AlienFX and Command Center applications. The XPS machine has an interesting feature that turns on internal lights inside the case when the side panel is removed to make upgrading and troubleshooting easier.
Alienware, Core i7, Dell