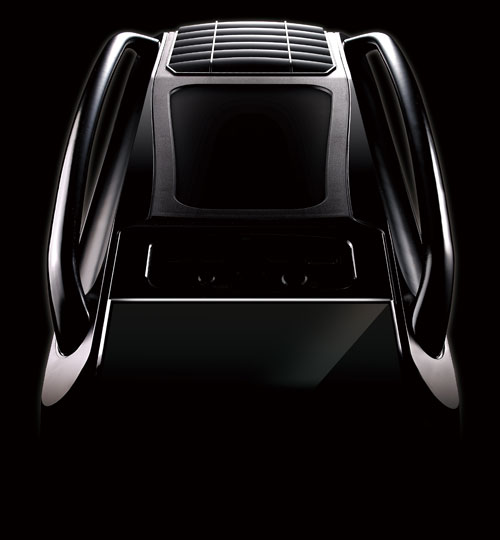 When it comes to the perfect case for a new gaming rig you are building, most enthusiasts don't go with whatever the cheapest enclosure available is. The enthusiast wants something that has good looks and great thermal performance. A good case may cost more, but in the long run the tradeoff is well worth it to most of us.
One of the best computer cases around is the Cooler Master Cosmos, I actually use one for my gaming rig and I love it. Cooler Master has teased a new and very limited edition version of the Cosmos called the Cosmos Black. Details on the case and the bundle of goodies it includes are scant, but Cooler Master says that it will reveal all on December 11.
What we do know at this point is that the case will be all black outside and inside. Each chassis will be numbered and will get buyers into the Cooler Master VIP area with exclusive content. The side panel of the case will be tinted and the chassis will have advanced cooling. The dual top fans in the standard Cosmos will be upgraded to 140mm units for the Black edition and a HDD cooling module will be added. There will only be 500 of the limited editions worldwide and Cooler Master says they will be evenly distributed in all locations they sell in. That means only a few will make it to the States. Pricing is unknown at this time.
case, Cooler Master, cosmos, pc