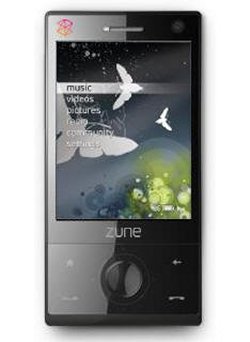 It's a rumor that refuses to die. The Zune phone. We last speculated about it back in July. Now the Zune Phone is looking very likely. A legitimate news organization, CNBC had something to say about it. Jim Goldman says that according a "good source," Microsoft is "ready to give a major facelift to the company's Zune music player that could mean its evolution into a new smart phone from the company." It's codenamed "Pink" and "will combine the company's Zune and technology from Microsoft's purchase of Danger Inc."
Are you excited? Microsoft has dropped some hints that it wanted to combine Danger's consumer-friendly OS expertise with the Zune. It makes sense. A ZunePhone made by Danger might be a Microsoft smartphone that is actually worth the wait.

Looks like there will soon be another choice for those who have been phone shopping.
CNBC, Danger, phone, pink, real, Zune