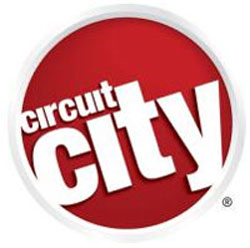 The economy is weak as we all know and when the economy is weak sales of certain items tend to drop. The car industry is hurting as is the home industry. Consumer electronics are still predicted to grow, but despite that, Circuit City has found itself in a world of trouble.
Circuit City stock prices were so low that the only way to try to save the company was to announce the closing of 154 stores in the U.S. to help get the company back into the black. The closing of stores is bad news for employees and shareholders, but it is good news for consumers looking for good deals.
Circuit City has announced closing sales at the 154 locations slated for closure. Merchandise in the store is being sold at discounts of up to 30%. I am sure that as things wind down discounts will be even higher. The catch is that all items sold during the closing sales are non-returnable. Sounds like a good time to do some holiday shopping.
circuit city, closing, sale