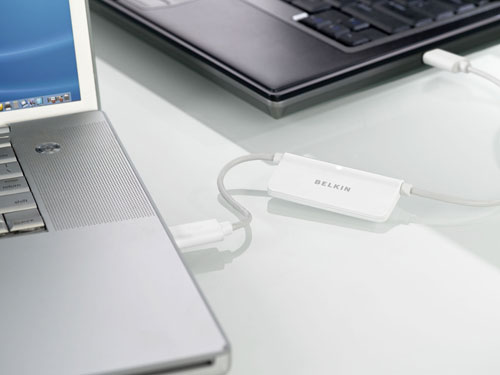 The economy may be down, but the computer industry is still doing OK. One of the clear winners in growth is Apple with its Mac line of notebooks and computers making some of the industry's biggest gains. That means that many users are going to Mac computers for the first time.
Belkin has introduced a new product called the Switch-to-Mac cable that promises to make moving important files from a Windows computer to a Mac easy to do. The cable connects to the Windows PC and the Mac via USB and automatically moves default files and folders from the Windows system to the default locations on the Mac.
Files that are automatically moved include music, movies, photos, files, and Internet preferences. The cable transfers the content at USB 2.0 speeds and is compatible with Windows XP, Vista, and Mac OS X 10.4/10.5 operating systems. The cable is available now for $49.99 in the U.S. and will be offered in other countries in February 2009.
Belkin, Mac, Notebook, Windows