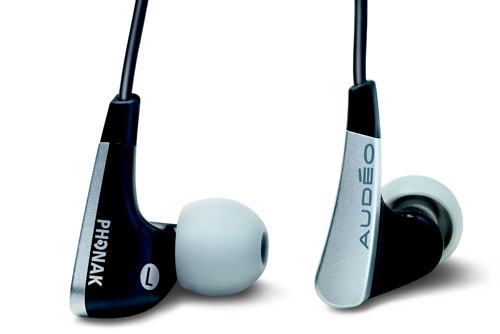 Every time I look up it seems like someone else is introducing a new set of earphones. I guess considering that the quality on most MP3 player or music phone earphones are seriously lacking it's no real surprise at the wealth of aftermarket options.
The latest aftermarket offering is from a company based in Switzerland called Stafa. The earphones are the Audeo earphones and they claim to be some of the most comfortable earphones on the market. The manufacturer promises that the earphones can be worn for hours without getting uncomfortable.
Acoustic response in the earphones was custom tailored to allow users to listen at lower volumes and still hear the intricacies of their music. Listening at lower volumes reduces the possibility of damage to the eardrum. The design of the device also blocks external sounds allowing more of the music to be heard at lower volume levels. Two models are available with both working with any 3.5mm headphone port device. Once model has a mic for use with music phones and the other are headphones only.
earphones, iPod, MP3 player