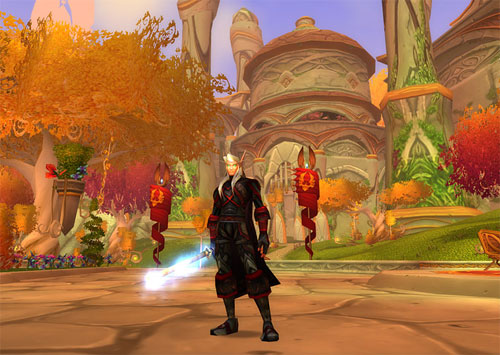 Ask your average gamer to name a MMORPG and odds are the name World of Warcraft will be blurted out. WoW is and has been the most popular MMORPG around for years and it continues to gain popularity as new expansion packs are released.
The second expansion pack for WoW is launching next month and is called Wrath of the Lich King. Blizzard Entertainment says that WoW has now reached 11 million subscribers worldwide just as the beta for the next expansion pack is ending.
The first expansion pack for WoW called The Burning Crusade holds the record for the fastest selling PC game of all time selling 2.4 million copies in the first 24 hours it was available. Once the second expansion launches WoW will probably grow significantly again. I think I may be one of the few gamers that tried WoW and just didn't like the game.
MMORPG, World of Warcraft, wow