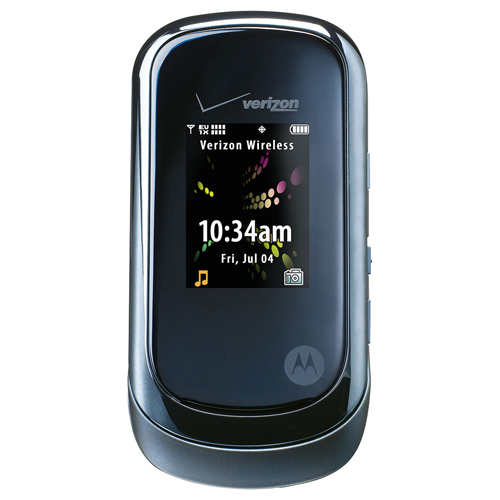 Verizon Wireless, besides announcing the Samsung Sway, also unveiled this week two new Motorola handsets and a Bluetooth headset. These new devices are the the Motorola Rapture VU30 and the MOTO VU204 as well as the MOTOPURE H15 Universal Bluetooth Headset. Pricing for these devices is around $130, $30 and $100, respectively.
The Rapture VU30 is the more advanced of the two new mobiles. It comes in a clamshell design Verizon says has a touch-sensitive external display. It does the usual Verizon music services and can also capture digital pictures, offering a dedicated shutter button for the 2.0 megapixel camera. Memory is expandable up to 8GB and you can get turn-by-turn audible driving directions.
Joining the VU30 is the VU204, another clamshell phone with is very run of the mill, though it does have a VGA camera with 4x digital zoom and a dedicated camera key. The H15 headset, meanwhile, sports a flip design and includes background-noise cancellation. All should be available this week.
Bluetooth, cellular phones, Headsets, Mobile Phones, Motorola, verzon