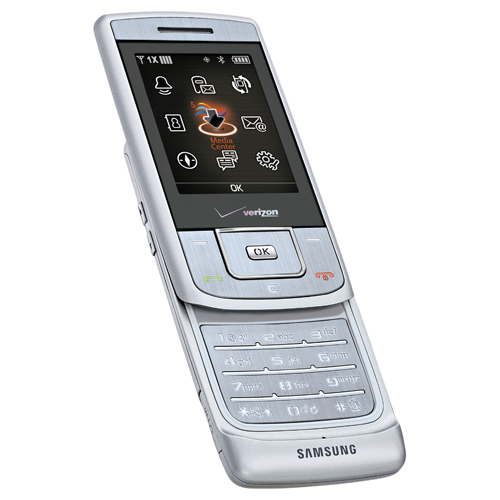 Verizon Wireless today unveiled a new slim slider phone designed for them by Samsung. It is called the Samsung Sway and you'll find it pricing around $70 after rebate and contract.
The Samsung Sway offers your typical array of media and lifestyle features to make it more than just a mobile. It includes being a MP3 player which can be loaded with music via a USB cable, a 2.0-megapixel digital camera with video recording and digital zoom and Bluetooth support.
Other features of the Sway include expandable memory up to 8GB via microSD, a bilingual user interface, a weight of only 3.56 ounces and chat time of up to 270 minutes. It will be available later this month.
cell phones, Mobile Phones, Samsung, Verizon