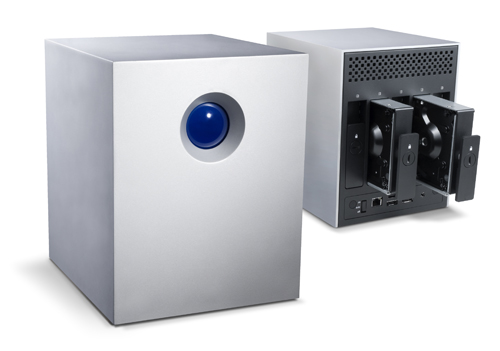 External hard drive manufacturer LaCie is out with a new five-bay RAID solution for small and medium size offices. It is called the 5big Network and it has a starting price of around $900.
The LaCie 5big Network is available in 2.5TB, 5TB and 7.5TB storage capacities. It offers up hot swap and seven RAID modes, including RAID 5 and RAID 6. Storage can be expanded on this drive via its USB or eSATA ports.
Other features of this RAID solution include a sleek design, five lockable and removable hard drive trays, backup software and more. It is available this month.
External Hard Drives, LaCie, RAID