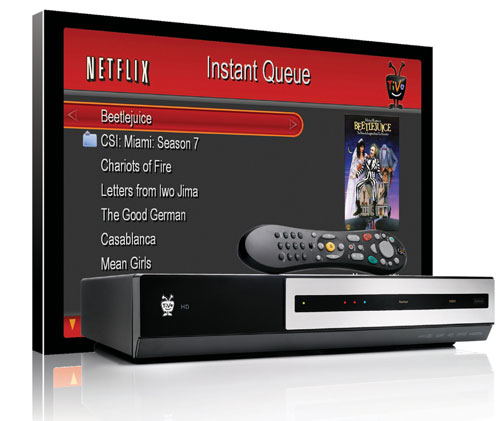 Online movie rentals are one of the most convenient ways for movie fans to get their favorite films without leaving the house. The catch is that many of the newest releases aren't available for streaming rentals. Netflix offers a streaming on demand library of 12,000 movies and TV shows to its subscribers.
Several hardware devices will allow Netflix members to access the streaming content including the Xbox 360 and some DVD players. Netflix and TiVo announced today that TiVo DVR subscribers would be able to access the streaming content library over certain TiVo DVRs.
Compatible DVRs include the TiVo Series 3, HD, and HD XL devices. In addition to a TiVo, device and subscription users will need a Netflix membership as well. The new service is being tested in a few thousand homes across the country according to the companies. The full nationwide service is expected to debut in December.
Netflix, streaming, Tivo